Make Your Veterinary Marketing Work For You
"In just 10 months working with Veterinary Marketing Done For You we have added 159 new clients over and above the same time period last year."   D. Mohler – Animal Medical Clinic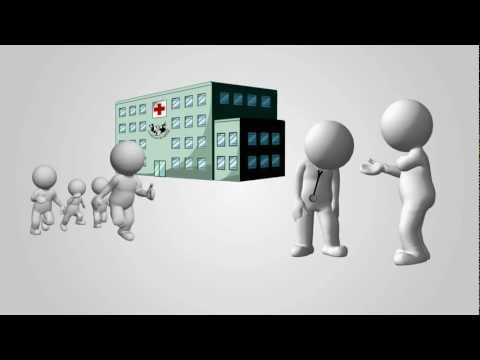 At Veterinary Marketing Done For You we have created an online veterinary marketing system designed to grow your practice, while allowing you to do what you do best, practice veterinary medicine.
The days of running an ad in the Yellow Pages and expecting that to be the major effort of your local marketing are long gone.  Today's veterinary client is seeking you in local online searches like Google Places, Yahoo and Bing, plus nearly 100 other important directories and nearly 50% are doing mobile searches on these sites as they look for a veterinarian. After this initial search prospects often do an evidence search that becomes crucial in how they choose a new veterinarian.
They seek answers to their questions on video sites like YouTube, Vimeo and Daily Motion and they visit review sites like Yelp, Angie's list and Judy's Book to check your online reputation and make a final decision. To get even more information about your practice they may search for you on Facebook and Twitter to see what your customers are saying about you. So are you where your prospects are?
So how do you manage all this?    Quite simply, without a skilled marketing director you can't.
It's no wonder that nearly every veterinary practice we speak to can't keep up and end up doing very little of what they really need to do, to be found and to drive that online traffic to their clinics.  Those that do take control of their veterinary marketing, however, are very successful.
Let Veterinary Marketing Done For You Be Your Marketing Department
Most veterinary clinics cannot afford the luxury of hiring a full-time marketing director, however, almost all need one.  We designed this program so that the average veterinary practice could easily afford one and get better results.
Our goal is simple.  We want to take your practice and develop a large, local internet presence, so that when people are looking for a veterinarian, they find you and when they research you, they choose you.
We do this through a dynamic content site that pushes articles that attract new clients to you.  These articles match frequently asked questions and are directed at specific search terms which will drive traffic and calls to you.   But, that's not all!  We repeat the process with highly ranked videos that establish your brand, make you an authority and give you much more exposure.  We also help you get found on over 100 local search directories, veterinary directories, search engines, mobile directories and more.  We manage your online reputation through review sites such as Yelp, Google Places and Insider Pages and show you how to increase the number of authentic, positive online reviews you are getting while monitoring reviews across a number of sites.  You have the option to have us provide a continuous flow of content that engage your customers and spreads the word about your practice on social media such as Facebook, Twitter, LinkedIn and Pinterest.
Put it all together and it equals LOCAL DOMINATION!
We recognize that it takes many hats to run a successful veterinary practice.  We want to be your marketing hat and help you take control of your veterinary marketing.  Our veterinary marketing system allows you to take control with our complete done for you program. We are pros with over 75 years of both owning a veterinary practice and marketing agency experience. We are confident that we can do more, in less time, for less money and more efficiently to make your local marketing work for you.
Check out the rest of our website, watch our videos and call us about our veterinary marketing packages.  You will be glad you did.
Veterinary Marketing Done For You
P.O. Box 5561 Bella, Vista, AR 72714
800-541-9136 
Veterinary Marketing
Related Posts: